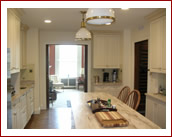 Signature Home Renovations
& Repairs, LLC

Construction Supervisors
License No.: 076104

(617) 947-8825

Signature Home Renovations & Repairs provides quality craftsmanship in a responsive and cost-effective manner.
HOURS:

Monday-Saturday
7:00 a.m. - 6:00 p.m.

Windows & Doors
REVERE, MA

A new homeowner began renovations by replacing old drafty windows and doors with new energy efficient and maintenance free units. There was also an issue with the balcony not draining properly, the issue was corrected and a new deck roof and mahogany decking was installed.

---

SOMERVILLE, MA

Part of an a total rental apartment renovation, two windows were removed to accommodate for the window which is now located at the kitchen sink.

---

WILMINGTON, MA

Installation of a maintenance free and energy efficient windows.
---
For a free 30-minute consultation and estimate contact Joe at 617-947-8825!
HOME | ABOUT US | SERVICES | CONTACT US


Excellent renovations start with quality products. Signature Home Renovations & Repairs is proud to use quality products of these fine companies.